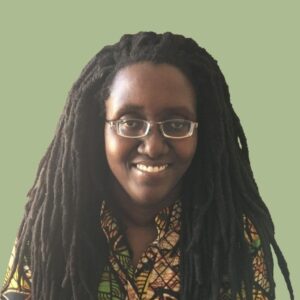 Abby Hungwe, Managing Director, Owl and Panther
Monday, May 8, 2023, 2:30-3:30 pm,
 ASA Koffler Great Room & Zoom
Shawn Ginwright described the recent shift from trauma informed care to healing centered engagement (HCE) as more than a semantic play with words, but rather a tectonic shift in how we view trauma, its causes and its intervention.  HCE is strength based, advances a collective view of healing, and re-centers culture as a central feature in well-being. Ginwright, S. (2018). The future of healing: Shifting from trauma informed care to healing centered engagement. Occasional Paper, 25, 25-32.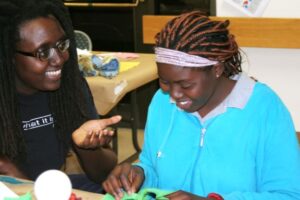 Abby Hungwe will share her experience as an asylum seeker from Zvishavane, Zimbabwe. She completed her graduate studies at Southern Arkansas University, and is passionate about community building and community education. Her role as the first refugee who has served as managing director of Owl & Panther helps her fulfill this passion. As someone who has also experienced severe trauma, and various levels of loss and grief in her adult life, Abby recognizes the value of healing-centered engagement in the wellbeing of individuals and communities. She actively seeks out opportunities to practice as well as promote kindness and compassion.
Owl & Panther was founded in 1995 as a program of  The Hopi Foundation to help refugee families and children under the Sanctuary Movement during the late 1980's and early 1990's. Now a free-standing non-profit organization, Owl and Panther works with other Tucson organizations including the Tucson Museum of Art, where O&P has been the source of two exhibits, including Museum as Sanctuary, one of the first of its kind.
Compiled and Edited by Lucy Wilson, ASA Volunteer
You can connect to Zoom either by using the following URL: https://zoom.us/j/95456511620?pwd=OC9GcnJRNmJpMTdXdXFhaUpCUkx4QT09 or by opening a browser to zoom.com/join and typing in Meeting ID: 954 5651 1620 and Passcode: 85747 
May 8, 2023: Healing-Centered Engagement for Refugee Families