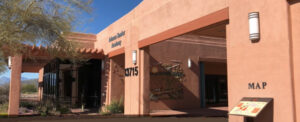 The Arizona Senior Academy, is a non-profit, tax-exempt organization that is located within the 55+ community of Academy Village. Its mission is to foster a community whose members have easy access to life-long learning and the opportunity to give back to the larger community.  The ASA also provides free weekly concerts and lectures that are open to the public from the larger Southern Arizona community.
Throughout the year, the ASA provides many services to its members to assist them in their efforts to continue to learn and to give back to the community. In addition, the ASA has a strong outreach program that provides opportunities for its members to give back to the community.
Every Academy Village resident 60 years of age or older is an ASA member and pays dues of $75/month; and those under 60 may elect to become members as well. The ASA is supported by these dues, and from generous donations from ASA members and supporters from the larger community.
The ASA
Brings together retired professionals in an intellectual setting to stimulate and foster their continued productivity and creativity
Provides those retirees with opportunities to pursue their interests and to contribute to the betterment of society
Provides classes, lectures, concerts, and cultural programs of all kinds, some of which draw on the talents and interests of its members
Sponsors charitable, educational, scholarly, cultural, scientific, literary, and artistic activities for the benefit of the general public
Serves as an educational and cultural resource for all of Southeast Tucson
Promotes better understanding of and constructive solutions to issues and problems affecting seniors and other public policy issues