The following lecture videos were initially presented by the Arizona Senior Academy as webinars.  The presenters have agreed to include their webinar presentations as videos on this list. The videos have been placed on this page 10 days or more following the initial presentation, and withdrawn several months following the presentation. The first one on the right (Fenstermacher) is particularly helpful for those new to Academy Village. 
Enjoy!
May 6.  Jennifer She: "Hearing Loss and Hearing Aid Technology"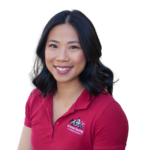 Dr.Jennifer Shi, a clinical Doctor of Audiology, currently practices at Arizona Hearing Specialists in Tucson. She reviews the different types of hearing loss, and how to read an audiogram. She presents some general information on the relationship between hearing loss and balance, as well as best practices in audiology and how it is performed. Click here
May 24: Adam Block, "Echoes of a Forgotten Sky"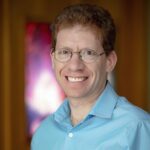 Adam Block is founder of the Mount Lemmon SkyCenter, and a researcher at the Stewart observatory, University of Arizona. In this presentation, Block introduces the art of astrophotography and how to interpret the images we see in this time of advances in sky photography. Block's work as astronomer has resulted in the discovery of asteroids (one was named in his honor) as well as extra-galactic star streams and supernova. His photography have been published in a number of magazines. Click here 
May 17: Ian MacSpadden, "The Future of Public Television and Radio–Why They are Still Relevant"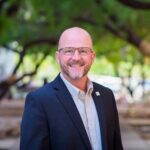 Ian MacSpadden is the Chief Technology Officer of the Arizona Public Media.  He gives a brief history of radio and television and the technology they have used. He then moves to the area of advancements in the digital age and how they affect public media.He examines the differences between the for-profit and public media and how the public media remain a leader in the development and use of curing edge technologies. By doing so, he indicates that public media will be able to maintain its relevancy and audience. Click here
May 15: Mary-Frances O'Connor, "The Grieving Brain"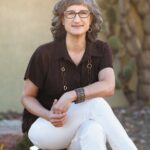 Dr. O'Connor, Associate Professor of Psychology, U of A, a leader in the field of neuroscience, has devoted her entire career to the study the 'why" of grief and grieving. She talks about grief through the lens of both scientist and griever and discuss the difference between grief–the painful feeling we have when we lose a loved one–and grieving–the process of adapting to our grief over time. Click here
May 10:  Carol A. Barnes, "Precision Aging Network: Developing Methods to Optimize Brain Health"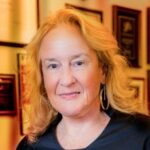 Dr. Barnes, the Director of the Evelyn F. Knight Brain Institute and U of A Regents' Professor, describes a 5-year study on brain aging, which considers genetics, lifestyle, environment and other variables to determine what factors optimize brain health as we age. The purpose is to learn how to predict, prevent, or slow the decline of brain aging.  Click here 
May 8: Abby Hungwe, "Healing-Centered Engagement for Refugee Families"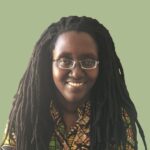 Abby Hungwe shares her experience as an asylum seeker from Zvishavane, Zimbabwe. She completed her graduate studies at Southern Arkansas University, and is passionate about community building and community education. She is now the Managing Director of the Owl and Panther, an organization that works to  provide refugee children and their families with healing experiences and a welcoming community. Click here
May 3: Steve Sarper, "The Life and Music of Gustav Mahler"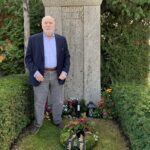 Gustav Mahler is said to have bridged the musical traditions of the 19th and 20th century, but whose work has been most appreciated since the 1960's. Steve Sarper presents sections from different compositions of Mahler which show how he used sound and mood to create an impact on his audience. He address why it took so many years for the music world to recognize him as an important composed,, which musicians influenced him, and what it was like to work as a composer. Click here
April 24: Barbara Rogers, "The Necessity of Beauty"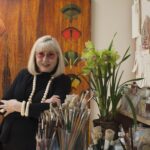 Barbara Rogers, Emerita Professor of Art in the University of Arizona School of Art, is an internationally known painter whose work hangs in at least nineteen major public and private collections. In this presentation, Rogers describes the evolution of her approaches as she changes from romantic realism to a hybrid vision that has grown "increasingly complex and ambitious". Click here
April 17: Jason Wright, "Outsmart the Scammers"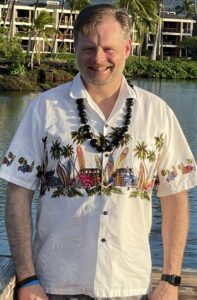 Incidents of financial fraud and identity are on the rise.Jason wright, an Edward Jones Financial Advisor, suggests that while no one is immune from these scammers, it is possible to limit the chance of becoming another victim. He focuses on the most prevalent fraud schemes being used today and explains what actions we can take to minimize our vulnerabilities to them. Click here
April 12: Dr. Gregory Walker, Jr., "Common Ailments of the Foot & Ankle"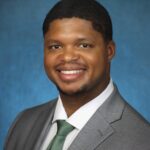 Feet are so important to everything we do and everywhere we go, that when our feet are out of commission, so are we.  Dr. Walker, an Orthopedic surgeon, Foot & Ankle specialist at Northwest Affiliated Physicians at Northwest Hospital, addresses several of the most common ailments of the feet and ankle that put us in the slow lane when we would rather not be. Click here
April 5: Don E. Swann, "The Saguaro Census at Saguaro National Park"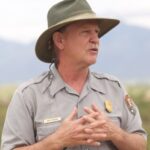 Don E Swan, a biologist who has worked at Saguaro National Park for over 30 years, and has been a author or co-author on more than 20 scientific papers on the saguaro and other Sonoran Desert plants. He discusses the "citizen science" program that the park does every 10 years to monitor the health of the signature species–the Saguaro. He also who's how it has changed over the past 80 years, and how it may change in the future. Click here
April 3: James Lange– "Optimizing Planning to Secure Your Retirement and Preserve Your Estate"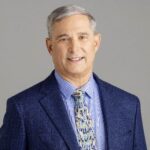 James Lange, a CPA, Attorney, and registered investment advisor, and is the author of 8 books that help protect the financial security of IRA and retirement plan for owners and their families.  In this talk, he provides information on the latest techniques for minimizing taxes but also strategies for estate planning and charitable giving. Working within the TIAA system, he explains some helpful strategies, thought to be eliminated but that are still permitted by TIAA. Click here
March 29: Fred Skinner–"Beethoven in Russia: Music & Politics"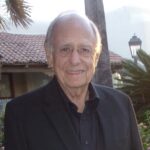 Dr. Fred Skinner's passion and for Beethoven's music and expertise in Russian history combine in this intriguing look at the interaction of culture and politics. 'Beethoven in Russia: Music and Politics' shows how Beethoven's music served as a call for action for citizens, and weaponized state propaganda on the great political struggles that shaped modern Russian history. Click here 
March 27: Diana Netherton Part II: Becoming More Hydro-Local–Restoring Desert Landscapes One Yard at a Time"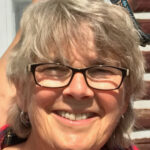 Diana Netherton retired from a career in Pediatric nursing to sheep farming in Montana, and is now a desert dweller in Academy Village. In this presentation, she examines the strategies to help restore natural health to a landscape through examples of her approach on her .25-acre plot . This involves capturing rain water from roofs, choosing native grasses, and planting pollinators. Click here
March 20: Charles Tampio–"The Horse of Course: A History of Equine Art"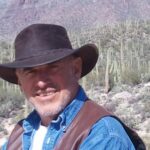 Charles Tampio, a Horse owner and docent at the University Museum of Art and the Tucson Museum of Art, traces the earliest known images of horses in cave art and continues through to the most contemporary examples. Every medium, genre, and artistic period has featured horses, possibly the most important subject besides the human body. Click here
March 15: "Northern Stars, Starry Skies"–Bob Foucault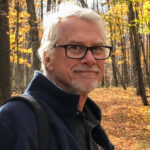 "Norther Nights, Starry Skies" is a documentary film that celebrates the value of preserving the night sky. Bob Foucault, an Academy Village resident, started his own film company–Aurora Pictures–and produced corporate communication and educational programming for over 30 years. The documentary shown in this presentation was one of many produced by Foucault. Click here to see the opening and Q&A sections of the program that includes a link to the actual documentary.
March 8: Denice Smith–A Guide to Becoming More Hydro-local: An Intro to Water Harvesting Design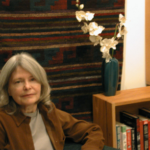 Tucson receives an average annual rainfall of 11″, often as torrential storms that cause flooding and erosion. Dr. Denise Smith, an Academy Village resident and R& D Scientist, provides information on water harvesting steps to reduce our demand on the local aquifer. These steps might incorporate infiltration basins, rainwater tanks, and/or a laundry to landscape approach to meet these needs. Click here
March 6: Deb Dale–"Bridging Communities: Public Media in Southern Arizona for the next 60 Years and Beyond"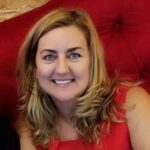 Deb Dale, the Chief Development Officer for Arizona Public Media, provides a history of public media in the U.S. and Southern Arizona over the pst 60 years. She then describes exciting new plans for Arizona Public Media, including a new broadcasting campus at the U of Arizona Tech Park. This activity will be a 'Next Gen' building designed to expand public media services, visibility and ease of use to residents of 11 counties throughout Arizona. Click here
March 1: Guy Knoller: "Third Attempt of Mt. Denali"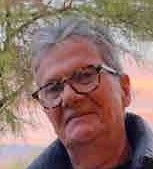 With a summit elevation of 20.320 feet above sea level. Mount Denali is the highest mountain peak in North America. It is also one of the most isolated.  In order to attempt to climb it, Guy Knoller, an Academy Village resident,  had to be flown onto the glazier. Knoller, a retired lawyer and federal attorney climbed mountains all over the world in his spare time.  He presents the saga of his attempts at this remarkable mountain in this talk. Click here
Feb 27: Michael Orchinik, Moderator: "The Art of Photography, Part 5"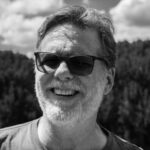 Photographers in Academy Village have taken advantage of the many learning opportunities through museums, photography centers, colleges and artist speakers. They have submitted selected photos to our Arizona Senior Academy Program Coordinator who has compiled their best captures in a slideshow. This presentation will include a discussion of wide-ranging images presented by over a dozen Village photographers. click here
Feb 20: Laurence Lee, "Lawrence Lee on his Painting"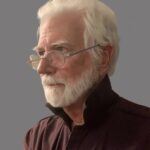 An Arizonan by birth, Lawrence Lee has been painting and showing his art for over 50 years. His work is in the permanent collections of the Tucson Museum of Art, The Scottsdale Center for the Arts, and the Tucson Desert art Museum. His work ranges from Native American Shamans to radiant landscapes to surrealistic digital paintings. He also writes poetry. Click here 
Feb. 8. John Muniz: "Musical Form as Expression: What to Listen For"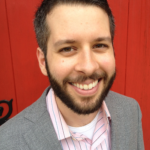 Dr. John Muniz joined the Music Department of the U of A in 2015. He is an active composer, and is known for his work at the intersection of analytic philosophy and music theory. In this talk, he helps us understand how to more deeply appreciate the inner workings of musical form. He focuses on form that shapes the melodies and harmonies, uniting them into our psyche to evoke emotion. Click here
Feb. 6: Rebecca Senf: "Photographers and Artistic Style"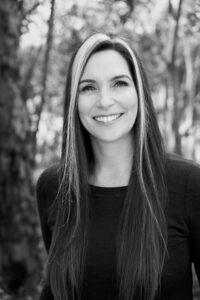 In this discussion, Dr. Rebecca Senf looks at a range of photographers from the Center for Creative Photography with respect to how they use aesthetic factors to create a distinctive style and expressive artworks. She uses examples from Ansel Adams, W. Eugene Smith, Roy DeCarava, Linda Connor, Louise Dahl-Wolfe, and Stephen Marc. Click here
Feb 1: Michael Noland: ""Osiris-REx News and the Upcoming OSIRIS-APEX Mission"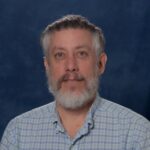 As the U of A-led OSIRIS-REx spacecraft returns to earth with a sample of asteroid Bennu, the team is planning its next program–to head to the Asteroid Apophis. Professor Michael Nolan, Deputy Principal Investigator for the OSIRIS-APEX Mission, describes the plans for this next mission. The astroid, once predicted to have a small chance of hitting the earth is no longer the threatening, but it will come close. Click here
Jan. 30. Rebecca Senf:  "Aesthetic Factors in Making a Photograph"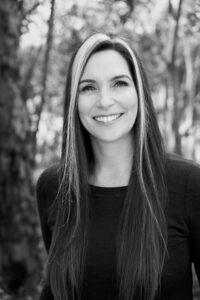 Rebecca Senf is the Chief Curator at the Center for Creative Photography and the U of A, an amazing collection of over 100,000 photographs. In this talk, she looks at a range of photographers from the Center with respect to how they use aesthetic factors to create a distinctive style and expressive artworks. In this discussion, specific photographs will be used to define aspects such as framing, point of view, Sutter speed, and others. Examples include the work of Ansel Adans, Helen Levitt, Barbara Bosworth, Joan Liftin, and Richard Avedon. here
Jan. 25.  Matthew Abraham: "The Problem of Demagoguery in Politics: Polarizing Discourse in the Age of Distrust"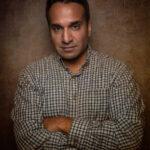 Just how can people identify a demagogue and why is it important to be able to do so as voting citizens in a democracy? Matthew Abraham,  a Professor in the English Department, U of A, identifies the elements of demagoguery in the present historical moment. He explains why demagoguery is attractive I'm moments of crisis, and how to combat this threat to democracy and deliberation. Click here
Jan 23. Jack Anderson: "Jack Anderson Reads From His Work"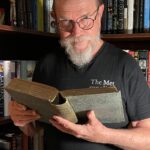 Jack Anderson, an Academy Village resident, talks about and reads from the two novels he published in 2022: Halivah Daze, and Fredegund and Brunilda". He also discusses self-publishing through Amazon Kindle Direct Publishing. Havilah Daze evolved from short stories and anecdotes he collected over the years. He then stumbled on an article about Fredegund and Brunhild, real 6th Century Gallic Queens.These two women instigated and continued a 40-year series of wars known as the Royal Feud. Click here
Jan. 16.  Eleni Hasaki: "Clay, Fire: Potters at Work in Ancient Greece"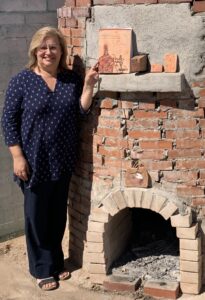 Professor Elena Hasaki is the co-director of the Laboratory for Traditional Technology in the U of A School of Anthropology. In this richly illustrated lecture, Dr. Hasaki demonstrates how the Greek Potters transformed natural resources, such as clay, into functional ceramics used as construction materials, kitchen and other equipment, often portraying the mythology of their divine realm and their everyday life. Click here
Jan. 4, 2023.  Marcia Neugebauer: "Space Weather"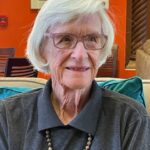 Many bodies, in addition to earth, circle the sun to form the solar system. Earth is not immune to the effects of what is happening on in the interplanetary space around the sun.  Marcia Neugebauer, an AV resident and remarkable solar researcher,  summarizes the Earth's constant bombardment by extraterritorial material, and the significant effect solar variation can have on the earth. Click here
Dec. 19. Justin Cheesebrough: "Beyond Textbooks, Vail United School District"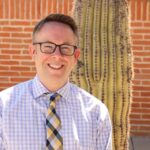 Beyond Textbooks (BT) is an online resource and collaborative community created by teachers and district leaders in the Vail Unified School District and used by 126 partner school districts 13 states. The goal of B T is to improve student achievement through implementation of the Vail School District's proven teaching and learning frameworks. Justin Cheesebrough, Director of BT, shares the history, benefits to teachers, and how this program is now impacting student achievement across the country. Click here
Dec. 14. Kimberly Ogden: "Sustainable Bioeconomy for Arid Regions"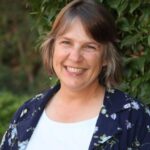 Dr. Kimberly Ogden, Professor and Chair of Chemical and Environmental Engineering at the U of A, focuses on a particular crop that is used to produce natural rubber and resin. The  'Guayule' crop is drought and heat tolerant, grows on marginal lands, and is therefore an important alternative crop. This presentation focusses on an overview of the development of this crop and its importance  in making rubber. Click here
Nov. 30. Tim Schiffer: "A Brief History of Women Artists: Revising the Canon"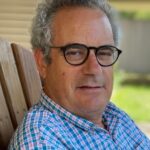 Before moving to Academy Village, Tim Schiffer was Executive Director of the Figge Art Museum, and has also been Executive Director of the Museum of Ventura County, Ventura, CA. This illustrated talk surveys 14 women artists from the 17th to 21st centuries, exploring the changing conditions under which they worked and the ways in which their work has been reevaluated tin contemporary discourse. Click here
Nov. 28. Charles Tampio: "Van Gogh: Sorrow and Joy"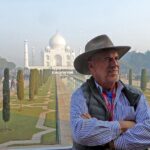 Chuck Tampio, the former president of Earth Force, and a Docent at the Museum of art, focuses on the meaning of a number of the painter's work that have implications for the present day. He contends that Van Gogh's paintings contain deliberate messages to future generations that are worth exploring and yield surprising results. Click here
Nov. 16. Dr. Felix Reyes & Dr. Tony Gaddi: "Northwest Healthcare–Houghton, Part III, Pulmonology and Urogynecology–How Can These Providers Help You?"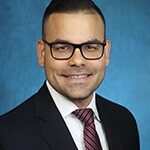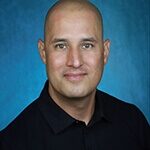 Today's talk is the third in a series introducing the specialities available at the new campus of Northwest Medical Center at Houghton and Old Spanish Trail.  Ms. Kelly Shaw, from the NWMC Office of Provider Relations, introduces the speakers. Click here
Nov. 10. Gary Fenstermacher: "Retrospect and Prospect For the Academy Villas"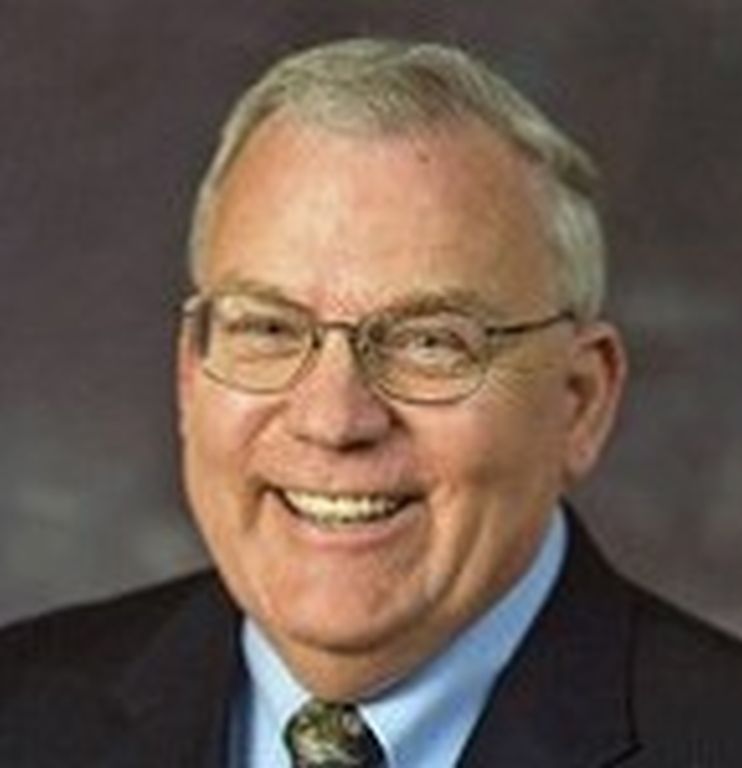 Gary D Fenstermacher is President of the Academy Services Corporation, the Village organization that handles the Academy Villas Assisted Living facilities. An Academy Village resident and volunteer, he has been heavily involved with these facilities from their inception 15 years ago until the present.  In this presentation, Fenstermacher recounts the history, and the potential future of the Academy Villas. Click here
Nov. 14. Captain Asa Pallette: "Wildfire Risk & Protection in 85747"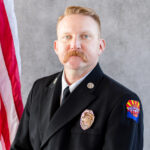 Captain Asa Pallette, Rincon Valley Fire District Wildland Fire Program Coordinator, presents a discussion of the current wildfire risk in Southern Arizona, and suggests concrete actions to take to protect homes and families from wildfire. He points out that the increasing risk of wildfires is challenging fire departments and land management agencies. Click here
Nov. 9. Alain-Phillippe Durand, Dean, College of Humanities; Judd Ruggill, Head of Depression. Public & Applied Humanities; David Galbraith, Director of UA School of Plant Sciences: "Innovation in the Humanities and the STEMM: The BA in Applied Humanities"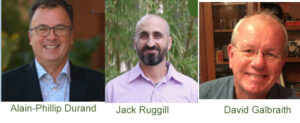 In 2017, The U of A's College of Humanities launched a Department of Public and Applied Humanities, with a new Bachelor of Arts in Applied Humanities. The initiators of this new degree lay out features of the innovative and successful interdisciplinary curriculum that brings together the Humanities, STEMM, and business disciplines at U of A. Click here
Nov. 6. Joela  Jacobs: "Vegetal Eroticism: Plants Between Science and Fiction"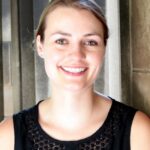 Discovery of the many ways in which plants can reproduce caused moral scandals in the 18th Cent. and again in the 20th. Concern that people would get ideas about their own sexuality from plants, caused botany to become a scandalous pursuit for women. Joela Jacobs, Asst. Prof. of German Studies, U A,  invites us to follow her on a little trip through the scandalous world of plants between science and fiction.  Her talk takes place in the context of the exhibit: "Eden? Plants Between Science and Fiction", now on display at the UA Tre–Ring Research Laboratory. Click here
Oct. 26. Kendal Kroesen: "Mission Garden Today"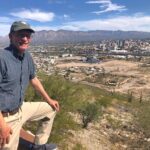 Mission Garden is Tucson's "living agricultural museum of Sonoran Desert-adapted heritage of fruit trees, traditional heirloom crops and edible native plants". Developed in the Spanish Colonial Era, this living museum of 4,000+ years of agriculture in Tucson was rebuilt in 2008. Kendal Kroesen, the Community Outreach Coordinator at the Mission Garden, conducts tours, and gives talks such as this one at ASA. Click here
Oct. 25. Members of Incorporate Vail: "Incorporate Vail–or Not"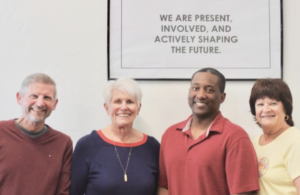 Several attempts to incorporate the community of Vail. Arizona, have been made over the last number of years.  This presentation by a new group working on incorporation brought up a number of issues with which the committee is grappling. The names of the speakers are:  Marico Tippit, resident of Del Lago, David Hook, Pastor at Lutheran, Vail; Steve Wynn and Bruce Wright, consultants to the group. To see and hear the discussion, click here
Oct. 24. Brian Ellis: "Can Residential Rainwater Harvesting Truly Impact the Ability of Tucson to Sustain its Growing Population?"
With 1,000,000 + residents, Tucson is the 3rd fastest warming cities in the U.S., and had its hottest month on record in 2020. A bright spot in Tucson's attempts to preserve water is the residential rebate program. in the 2018-2019 fiscal, this program saved enough water to supply 160 households. Brian Ellis, a certified Water Harvesting Practitioner, shows how one residential household can make a difference by incorporating rainwater harvesting to reduce dependence on municipal sources.Click here
Oct 10. Alex La Pierre: "The Gastronomy of Sonora According to the Jesuit Chronicles"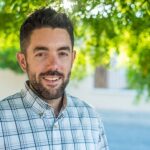 Alex La Pierre, cofounder of Boderlandia–a bi-national organization committed to building public understanding of the borderlands, returns to ASA to provide the background to the development of "Sonora" influenced foods. This cuisine was developed in the kitchens of of the Jesuit missions of what is now northwestern Mexico. Fortunately, the members of the order wrote many documents about genesis this cuisine. Click here
Oct 5. Cindy Soffron: "Ballot Propositions for Pima County Residents"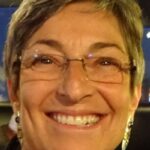 Arizona is a state with a very active and legally powerful ballot initiative system. Sometimes the initiatives that qualify to reach the official ballot are difficult to understand.  Cindi Soffron, a retired fiduciary accountant who volunteers with the League of Women Voters, explains how the Arizona initiative process works and reviews the various propositions on which Pima County residents will vote on in November. Click here
Sept. 27: David Sand–"Young, Blue and Isolated: A New Class of Stellar Systems"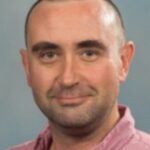 One of the discoveries of the Hubble Space Telescope was an image of a "Blue Blob", a star system consisting only of young blue stars. David Sands is an Associate Professor, Dept. of Astronomy, & Associate Astronomer, Steward Observatory, U of A. discusses these newly recognized types of stellar system. They are formed through the "stripping" of gas in the environments between galaxies. Click here
July 11: Kellyn Shaw–"Introduction to Services and Specialities at the New Northwest Medical Center at Houghton and Old Spanish Trail"
Kellyn Shaw, Director of Provider Relations for Northwest Healthcare, presents an overview of the services and specialities available at the new Eastside branch of Northwest Medical Center. Current providers include Primary Care, Othopedics, General Surgery, Pulmonology, GYN/Urogynecology, and Urology. Others will added soon. Dr. Jeffrey Beckenbaugh, Orthopedics,  joined Shaw to talk about the medical group available at the Hospital. Click here
June 22: Allen Dart-"Archaeology's Deep Time Perspective on Environment and Social Sustainability"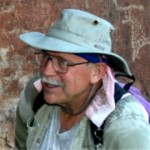 Allen Dart, Executive Director, Old Pueblo Archaeology Center in Tucson, returns to Academy Village to discuss the perspectives that archaeology and related disciplines provide about natural hazards, environmental change, and human adaptation. This perspective sometimes contradicts historical data used by modern scientists to make decisions affecting social sustainability and human safety. The video of this talk can be obtained by ASA members by requesting it from Tremia Vague: [email protected]
June 13: Jennifer Wargo-"Curbside Recycling Continued, aka, 'Can I recycle that?'"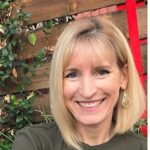 Many of us still find find ourselves looking at items we are discarding and wondering "Is this recyclable or not?" Jennifer N Wargo, Communications director for the Four Corners Area, Waste Management Corporation, provides easy-to-remember tips for what items are accessible in curbside recycling.  She then allows viewers to show items about which they are unsure, and gives specific answers to their questions. Many questions were asked. Click here
May 16: Judith L. Bronstein–"Binders Full of Women: Early Women Authors in 'The American Naturalist', 1867 – 1916"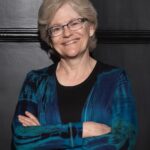 Dr. Bronstein describes the research conducted by herself and Dr. Bolnick to identify women authors in the journal The American Naturalist from 1867 to 1916, and investigate their lives, if possible. They did find a number of women authors–increasing somewhat over the years–and provided a revealing look into American Women in science. Click here
May 11: Christopher Castro "Winds, Fire and Floods: The More Extreme Nature of the North American Monsoon"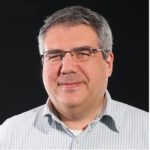 The North American Monsoon presents a pattern of pronounced increase in rainfall over the Southwestern US and northwestern Mexico usually between June and September. This phenomenon provides most of the annual total precipitation for the region.  However, in recent years, climate change has caused monsoon storms to be less frequent but more severe. With less rainfall, wildfires last longer, burning larger areas more thoroughly. Dr. Castro, an Associate Professor at the U of A, discusses how he uses climate models to forecast future monsoons. Click here
May 9: Sabrina Helm "Why All This 'Stuff' Matters: Climate Change and Consumer Behavior"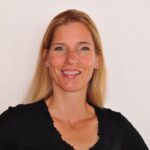 UA Associate Professor Sabrina Helm suggests that the earth's natural carrying capacity require us to curb overconsumption, which is the main driver of climate change. Dr. Helm discusses the linkages between climate change and (over)consumption, the psychology behind materialistic lifestyles, anticipated consequences of climate change for consumers, and related psychological stressors that can aid or hamper the development of consumer resilience. Click here
Oct 17. Maureen A. Orr, & Robert A. Linden: "One Humanitarian Response: Working with Doctors Without Borders, 2005-2013"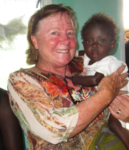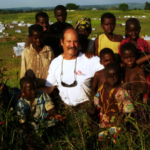 After decades of medical practice in rural Colorado, Nurse Practitioner, Maureen Orr, and internist Robert Linden embarked on their life-long plan of doing humanitarian work for people in dire need of basic health care. Over the next 8 years, they completed five overseas assignments that included  Indonesia; Sudan; HIV care in Uganda; Bougainville Island, Papua New Guinea, and Solomon Islands. They describe their work in this lecture. Click here 
Sept. 30: Jim Kolbe–"Is the American Experiment with Democracy Coming to Its End?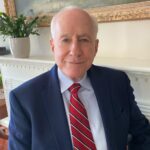 Jim Kolbe is the Former Congressman from Arizona's 5th District and a public affairs consultant. In these days of fraught political events, politicized political life, and divided loyalties, many seek clarity and hope for America's future. There are, however, efforts to achieve bipartisan accord through newly emerging political movements. Congressman Kolbe addresses some of this work, including the "fusion" effort. Click here 
March 9. Mary Welch-Keesey: "Spring Wild Flowers of the Rincon Valley"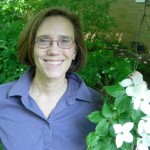 Academy Village resident and professional horticulturist Mary-Welch-Keesey presents an illustrated primer on spring-flowering plants native to the Rincon Valley. She covers topics such as names, how to identify plants, and how to care for them. She presents copies photos to illustrate our most common wild flowers. Click here
June 1: Michael Chriss–"Tales Out of School: Memoirs from My Life, Part II"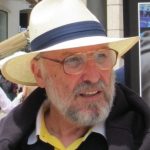 In this delightful and poignant collection of memories, AV resident and popular ASA lecturer, Michael Chriss, looks back through eighty-six years of interesting and thoughtful life. Michael Chriss was Professor of Astronomy and Humanities at the College of San Mateo. (CA) and its planetary Director. He is a student of astronomy as well as the history of art and science. Click here
May 4: Stephanie Neuman "We Are What We Eat Especially As We Age"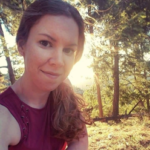 Eat. Move, and Live. . .Better. Stephanie Neuman, a certified personal trainer and corrective exercise specialist moved to Tucson to study at Dr. Andrew Weil's Institute for Holistic Practitioners.  She discusses easy practical ways to implement eating in an individuals's lifestyle to support good health, boost energy, and find balance in the world of food as well as what to watch for, avoid, and limit to feel one's best and increase quality of life.Click here
March 28. Rosemary Brown & Sharon Scott: "Inside Views: Running a Bed & Breakfast"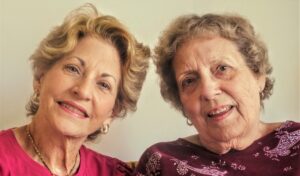 If you ever wondered what goes on behind the scenes at a Bed & Breakfast, now is the time to find out from longtime B&B owners, Rosemary Brown and Sharon Scott, both recently retired innkeepers.They share details about how they got started and why they love the business,  One was in a Victorian farmhouse in upstate New York, and the other territorial southwestern in Tucson. Many topics are described in this business that both owners loved. Click here
March 23. Nancy Fitzgerald: "A Gathering of Poets"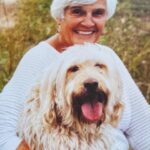 Nancy Fitzgerald, Academy Village's resident poet, read from her own work, talks a little about her teaching and writing. She then hosts members of her 2022 poetry class, all of whom are Village residents, and each of whom reads a poem of his or her own, created in Nancy's class. Click here
March 16. Manel Esteban: "An Incredible Journey–From a Barcelona Eighth Grade Drop-Out to an American University Presidency"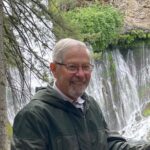 Academy Village resident., Dr. Manel Esteban reads from his autobiography, "An Incredible Journey–From a Barcelona Eighth Grade Drop-Out to an American University Presidency" (2021). This extraordinary autobiography takes readers across 4 countries as one young immigrant navigates through continual change on his road to success and contentment to become the President of California State University, Chico. Click here
March 15. Dr. Karletta Chief: "Cooperation with Indigenous Food, Energy, Water"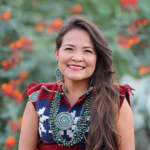 The greatest predictor of food insecurity in the United States is your ethnicity. The same is true of water contamination and energy supply. Native Americans are significantly more likely to experience these problems than any other ethnic group. Dr. Chief, an expert in hydrology and water resources, describes the conditions under which many nature people live in relation to obtaining food and water; and her work in solving these critical problems as a professor at the University of Arizona. Click here
Feb. 2. Nancy Fitzgerald & Connie Wanek: "Two Sisters in Poetry"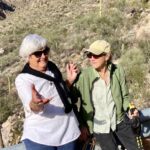 Our Academy Village Poet in Residence, Nancy Fitzgerald, and award-winning poet Connie Wanek, present a duo reading, with conversation in between. Nancy has published three chapbooks of poetry, has work in many anthologies, and was featured on Garrison Keillor's "Writer's Almanac".  Connie has published 4 collections of poetry, and has won many awards in poetry. Click hereDec.13. Tom Travis and Norm Scott: "Sustainability in the Village: Exploration of Alternatives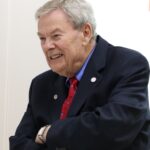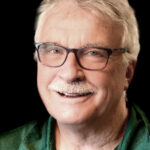 Tom Travis is the President of the Arizona Senior Academy and Chair of the AV Strategic Planning Committee.  He collaborated with Norm Scott, Chair of the AV Sustainability Committee to develop a section of the Strategic Plan on the future of Sustainability in Academy Village. This report posits three possible scenarios for the Village:  "business as Usual", Higher levels of Sustainable Practices and Systems, and "program Development". The report by Tom and Norm is followed by a discussion with the audience and small break-out groups. Click here
Nov 17. Richard Nisbett: "The Geography of Thought"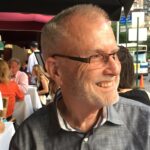 Richard Nisbett, Distinguished University Professor Emeritus, University of Michigan, explored the differences between the ways Asians and Westerners conceptualize the world based on their cultural background in his book "The Geography of Thought". He found the differences to be large and profound. For example, Westerners are analytic, and focus on a central object. East Asians emphasize objects in relation to their context. He discusses these differences in his lecture, and why understanding these differences is important in relating to our counterparts in Asia. Click here
Nov. 15. Norman Scott: "The Future of Food: From 'Conventional' agriculture to Emerging Controlled Indoor Systems"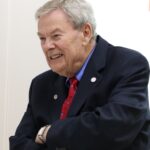 Norman Scott, Professor Emeritus of the Dept. of Biological & Environmental Engineering, Cornell University and Village resident, asks the question: "How will food be produced sustainably for the expected global population growth to 9.5 billion people by 2050"? He describes the evolution from traditional. soil-based systems to biologically-based indoor systems largely independent of soil. Click here
Oct. 24.  Jeanne Missey Osgood:"Dwell in Possibility: More Puppet Play with Emily Dickinson"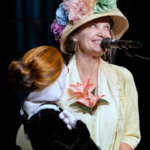 Following up on her enchanting ASA Jan., 2020 Puppet Arts presentation, resident Missey Osgood brings the spirit and poetry of Emily Dickinson through puppet performance, enriched with her own informed commentary on puppet artistry and its cultural significance. She asks the audience to suspend disbelief and "dwell in possibility" of what it means to "come alive". Click here
September 1. "Michael Chriss: It's About Time"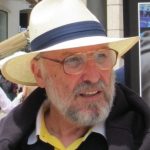 Michael Chriss, Astronomer, returned to the podium to lighten us about the history of keeping time. "The great cycles of time in the sky led to the start of astronomy. Chris follows the story of all those seconds, days, months, and years, and the measurement of time over the eons, from the dog days of summers to the leap seconds of today. Always provocative and entertaining, Chriss takes us time-traveling. Click Here
Gary Fenstermacher: "Envisioning a Different Way to Retire–The First Quarter Century of Academy Village"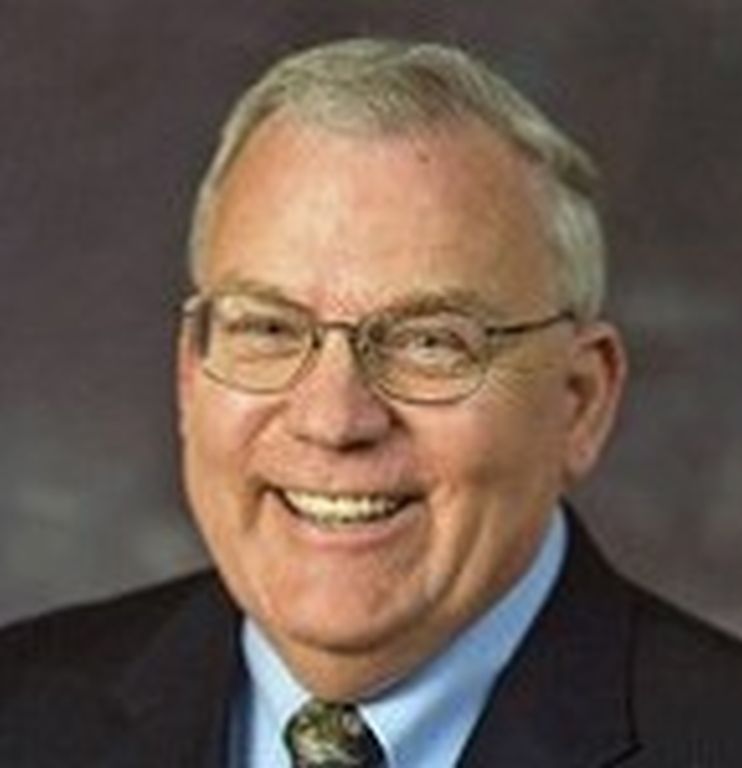 Gary Fenstermacher, emeritus professor at the University of Michigan, has lived in Academy Village for 15 years. He examines Henry Koffler's founding vision for Academy Village, the five years of planning that preceded the first home in the Village, and the two decades since. Fenstermacher considers events in the early 2,000's that altered Koffler's vision, sometimes for the better and sometimes not. Click here
April 28. Nancy Fitzgerald: "Thank God for Poets"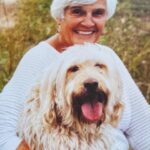 April is National Poetry Month.  Nancy Fitzgerald, poet, instructor of poetry, and now poetry editor of the weekly Village News, addresses the age-old question, "What is a poem, particularly if it doesn't rhyme?" She discusses several of the poems recently chosen for the newsletter, looking carefully at verbal elements–such as imagery, diction, manipulation of lines, and metaphor–in relation to content. Click here
April 19. Moderator–Lucy Wilson: "A Community Garden at the Academy Village?
The AV Sustainability Committee convened a panel of experts on community Gardens to provide information to Academy Villagers about the possibility of creating a Community Garden in Academy Village. The panelists are Jerome West, a volunteer docent for Mission Gardens; Bob Small, a Community Garden Liaison at Civano Board, and Melody Peters, Coordinator for Rincon Heights Community Garden. Click here
Feb 6. Dan Angelo: "Creating the Perfect Picture: Basic Photo Editing in Windows 10"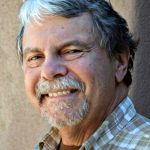 Dan Angelo, President of the Arizona Senior Academy, presents a unique webinar on editing photos on Windows 10.  He covers the topics of Light, Color Density, Clarity, Cropping and Saving.  These editing tools are presented on this webinar by showing exactly what one must do to develop a remarkable photo. Click here
Jan. 18, 2021; Neil Kochenour, "What Can We Learn from Other Countries about Health Care?"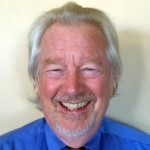 Dr. Neil Kochenour received an MD in Obstetrics and Gynecology from Cornell University.  His last position before retiring was Division Chief of the Maternal Fetal Department at the University of Utah. He has been studying the differences between Health Care Systems in this and other countries, and why certain aspects (such as cost) better in some countries than others. He compares a number of metrics from many countries and then discusses what lessons can be applied to the U.S. health system. Click here
Jan. 4; Marilyn Skinner: "Nero and the Great Fire of 64 CE: Current Views of Catastrophe"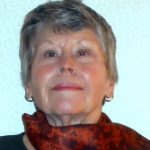 "Nero Fiddled While Rome Burned". Did this really happen? Historians are now reconsidering Nero and coming to surprising conclusions about his abilities as an emperor. D. Marilyn Skinner, a professor Emerita at the University of Arizona, reviews new research on the Nero's reign, focussing on the most horrific event of his term as Emperor. Click here
Dec. 23; Marcia Neugebauer: "What's Up in Deep Space?"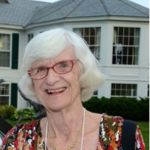 There are thousands of Active spacecraft orbiting the Earth, but not very many elsewhere in the solar system. In this talk Marcia Neugebauer brings watchers up-to-date on what is currently happening in deep space. She describes some of the many spacecrafts, where they are, and what type of information they are capturing about various planets and astroids. Click here
Feb 24, 2022: Catlow Shipek: "Rainwater Harvesting for Watershed Health"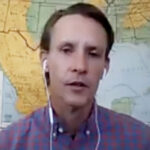 One of a series of Lectures sponsored by the Academy Village Sustainability Committee on sustainability issues in the Southwest. Dr. Shipek's lecture focuses on rainwater harvesting. Click here
Feb. 22, 2022: Joaguim Murieta-Salvidar: "Water and the Nature of the Sonoran Desert"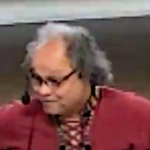 One of a series of talks sponsored by the Academy Village Sustainability Committee.  Dr. Murieta-Salvidar's talk focusses on present and future water issues in the Sonoran Desert. Click here