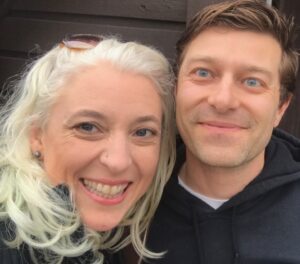 Nove Meyers, Susan Meyers, and Lucas Southworth
Wednesday, December 28, 2022,
2:30-4:00 pm,
ASA Koffler Great Room &  Zoom
In a special holiday treat, Academy Village resident Nove Meyers will read from his new work-in-progress, joined by his daughter, Susan and her partner Lucas Southworth, also reading from their work. ASA members will remember the highly entertaining reading Nove gave from his first book, Running Away from the Circus (2021), a memoir of his early years growing up as a circus kid—before training to become a Catholic priest.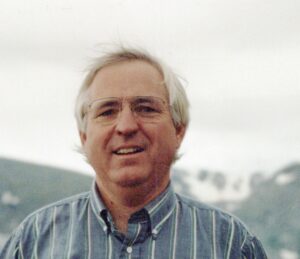 After completing his memoir, Nove surprised himself by writing an historical novel that ranges from the WWII San Francisco Bay Area to the Texas Hill Country of an earlier day to solve the dark mystery of a stolen legacy, in which the unlikely detective partners are a Black man, grandson of a slave, and a decade-younger white woman, daughter of a circus owner. This event will be Nove's first public reading from that new project.  www.novemeyers.com
Nove's daughter, Susan Meyers, earned her PhD from the University of Arizona, where she completed a Fulbright-funded dissertation on education across the US-Mexico border, later published as Del Otro Lado: Literacy and Migration Across the U.S.-Mexico Border (Southern Illinois University Press, 2014). Susan, who remains deeply impacted by the several years that she spent living in Tucson, will read an essay on the physical history of the construction of the US-Mexico border from her collection-in-progress, Invisibility Lessons. https://www.susanvmeyers.com/
Lucas Southworth is author of the collection, Everybody Here Has a Gun (2013), which won the Grace Paley Prize in 2012.  Lucas will share his Pushcart Prize-winning story (2022), "The Crying Rooms," from a new book of stories to be called The Silents. https://www.lucassouthworth.com/
Both English/Creative Writing professors, Susan and Lucas divide their time between Baltimore, MD, and Seattle, WA, and are excited to make their debut reading in Arizona.
Edited by Suzanne Ferguson, Academy Village Volunteer
You can connect to Zoom either by using the following URL: https://zoom.us/j/95456511620?pwd=OC9GcnJRNmJpMTdXdXFhaUpCUkx4QT09 or by opening a browser to zoom.com/join and typing in Meeting ID: 954 5651 1620 and Passcode: 85747 
Dec 28: "Readings: Three Writers, Three Worlds: Secrets, Wars, and Borders"