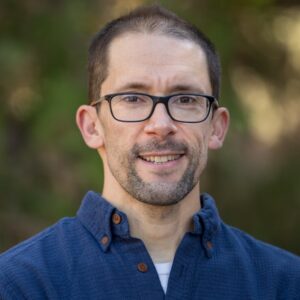 John Bauschatz, Associate Professor of History and Classics, University of Arizona
Wednesday, November 22, 2023,
2:30pm-3:30pm,
ASA Koffler Great Room and Zoom
In this talk, Professor Bauschatz will highlight some of the fascinating evidence we have for law and order in the Ancient Mediterranean world. Of central importance will be the issue of boundaries: between right and wrong, imprisonment and freedom, individual and state. Law codes from Mesopotamia, tomb robbery in the Egyptian New Kingdom, the trial and execution of Socrates, death by gladiator in the Roman Empire: the talk covers it all!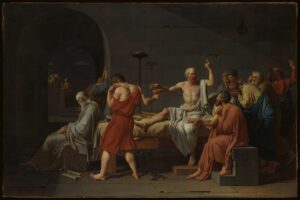 John Bauschatz is Associate Professor of History and Classics at the University of Arizona where he has taught a wide variety of History, Classics, and Latin and Greek courses over the past sixteen years. His research focuses on Greek and Roman social history, Greek papyrology, Hellenistic and Roman Egypt, and crime in antiquity. His book Law and Enforcement in Ptolemaic Egypt was published by Cambridge UP in 2013. He has also published in journals such as The Classical Bulletin, The Classical Journal, Syllecta Classica, Tyche and Zeitschrift für Papyrologie und Epigraphik.
John likes puns, even when they don't like him back.
Compiled by Pamela Hennessy, Academy Village Volunteer
You can connect to Zoom either by using the following URL: https://zoom.us/j/95456511620?pwd=OC9GcnJRNmJpMTdXdXFhaUpCUkx4QT09 or by opening a browser to zoom.com/join and typing in Meeting ID: 954 5651 1620 and Passcode: 85747 
 Dec 18:   "Crime and Punishment in the Ancient World"