The following  lectures by residents of the Academy Village were initially a part of the preceding lectures page. When removed from the initial lecture page, they have been placed here. The presenters have agreed to include their webinar presentations as videos on this list. 
June 12. Gary Fenstermacher: "The Humble Postage Stamp"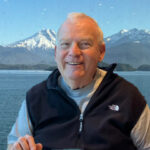 Gary Fenstermacher, a stamp-collector since 1948, describes the creation and production of modern postage stamps. His collection is contained in more than 60 albums, covering nearly 80 linear feet of shelving. He addresses many questions related  to stamps:  the paper used, printing methods, how they are formatted, etc. He hopes that viewers will come away with a renewed appreciation for that little piece of paper that permits us to send many types of items across country and around the world. Click here
March 29: Fred Skinner–"Beethoven in Russia: Music & Politics"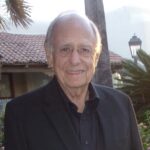 Dr. Fred Skinner's passion and for Beethoven's music and expertise in Russian history combine in this intriguing look at the interaction of culture and politics. 'Beethoven in Russia: Music and Politics' shows how Beethoven's music served as a call for action for citizens, and weaponized state propaganda on the great political struggles that shaped modern Russian history. Click here 
March 27: Diana Netherton Part II: Becoming More Hydro-Local–Restoring Desert Landscapes One Yard at a Time"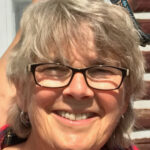 Diana Netherton retired from a career in Pediatric nursing to sheep farming in Montana, and is now a desert dweller in Academy Village. In this presentation, she examines the strategies to help restore natural health to a landscape through examples of her approach on her .25-acre plot . This involves capturing rain water from roofs, choosing native grasses, and planting pollinators. Click here
March 15: "Northern Stars, Starry Skies"–Bob Foucault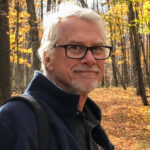 "Norther Nights, Starry Skies" is a documentary film that celebrates the value of preserving the night sky. Bob Foucault, an Academy Village resident, started his own film company–Aurora Pictures–and produced corporate communication and educational programming for over 30 years. The documentary shown in this presentation was one of many produced by Foucault. Click here to see the opening and Q&A sections of the program that includes a link to the actual documentary.
March 8: Denice Smith–A Guide to Becoming More Hydro-local: An Intro to Water Harvesting Design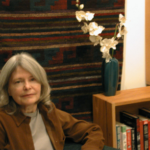 Tucson receives an average annual rainfall of 11″, often as torrential storms that cause flooding and erosion. Dr. Denise Smith, an Academy Village resident and R& D Scientist, provides information on water harvesting steps to reduce our demand on the local aquifer. These steps might incorporate infiltration basins, rainwater tanks, and/or a laundry to landscape approach to meet these needs. Click here
March 1: Guy Knoller: "Third Attempt of Mt. Denali"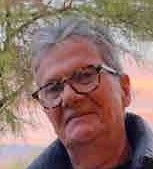 With a summit elevation of 20.320 feet above sea level. Mount Denali is the highest mountain peak in North America. It is also one of the most isolated.  In order to attempt to climb it, Guy Knoller, an Academy Village resident,  had to be flown onto the glazier. Knoller, a retired lawyer and federal attorney climbed mountains all over the world in his spare time.  He presents the saga of his attempts at this remarkable mountain in this talk. Click here
Feb 27: Michael Orchinik, Moderator: "The Art of Photography, Part 5"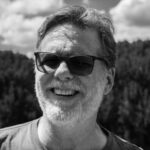 Photographers in Academy Village have taken advantage of the many learning opportunities through museums, photography centers, colleges and artist speakers. They have submitted selected photos to our Arizona Senior Academy Program Coordinator who has compiled their best captures in a slideshow. This presentation will include a discussion of wide-ranging images presented by over a dozen Village photographers. click here
Jan 23. Jack Anderson: "Jack Anderson Reads From His Work"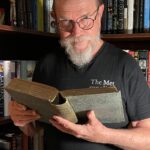 Jack Anderson, an Academy Village resident, talks about and reads from the two novels he published in 2022: Halivah Daze, and Fredegund and Brunilda". He also discusses self-publishing through Amazon Kindle Direct Publishing. Havilah Daze evolved from short stories and anecdotes he collected over the years. He then stumbled on an article about Fredegund and Brunhild, real 6th Century Gallic Queens.These two women instigated and continued a 40-year series of wars known as the Royal Feud. Click here
Jan. 4, 2023.  Marcia Neugebauer: "Space Weather"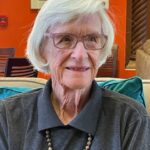 Many bodies, in addition to earth, circle the sun to form the solar system. Earth is not immune to the effects of what is happening on in the interplanetary space around the sun.  Marcia Neugebauer, an AV resident and remarkable solar researcher,  summarizes the Earth's constant bombardment by extraterritorial material, and the significant effect solar variation can have on the earth. Click here
Nov. 30. Tim Schiffer: "A Brief History of Women Artists: Revising the Canon"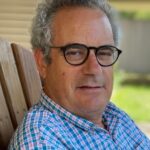 Before moving to Academy Village, Tim Schiffer was Executive Director of the Figge Art Museum, and has also been Executive Director of the Museum of Ventura County, Ventura, CA. This illustrated talk surveys 14 women artists from the 17th to 21st centuries, exploring the changing conditions under which they worked and the ways in which their work has been reevaluated tin contemporary discourse. Click here
Nov. 10. Gary Fenstermacher: "Retrospect and Prospect For the Academy Villas"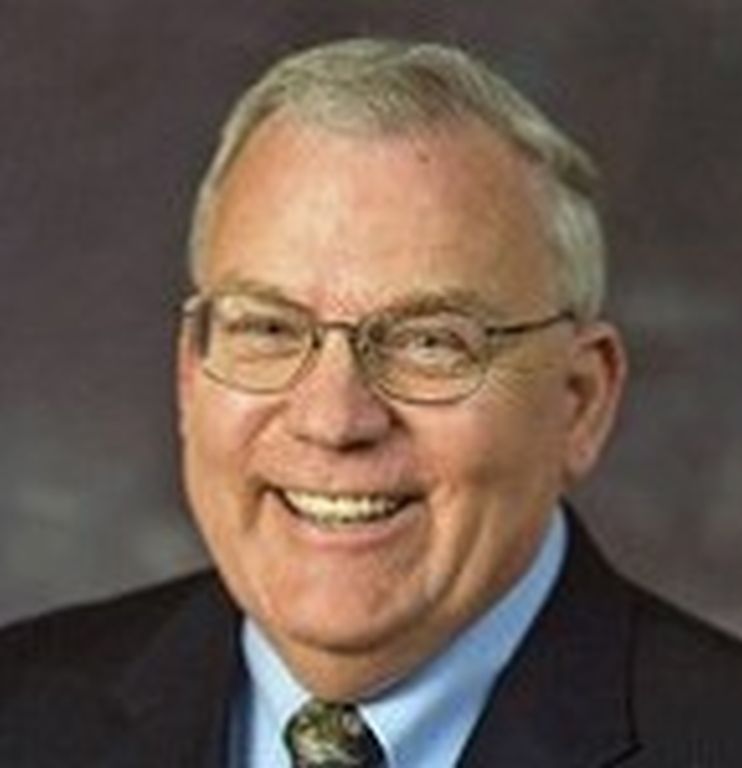 Gary D Fenstermacher is President of the Academy Services Corporation, the Village organization that handles the Academy Villas Assisted Living facilities. An Academy Village resident and volunteer, he has been heavily involved with these facilities from their inception 15 years ago until the present.  In this presentation, Fenstermacher recounts the history, and the potential future of the Academy Villas. Click here
Oct 17. Maureen A. Orr, & Robert A. Linden: "One Humanitarian Response: Working with Doctors Without Borders, 2005-2013"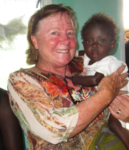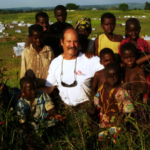 After decades of medical practice in rural Colorado, Nurse Practitioner, Maureen Orr, and internist Robert Linden embarked on their life-long plan of doing humanitarian work for people in dire need of basic health care. Over the next 8 years, they completed five overseas assignments that included  Indonesia; Sudan; HIV care in Uganda; Bougainville Island, Papua New Guinea, and Solomon Islands. They describe their work in this lecture. Click here 
March 9. Mary Welch-Keesey: "Spring Wild Flowers of the Rincon Valley"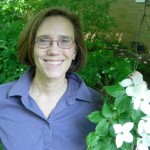 Academy Village resident and professional horticulturist Mary-Welch-Keesey presents an illustrated primer on spring-flowering plants native to the Rincon Valley. She covers topics such as names, how to identify plants, and how to care for them. She presents copies photos to illustrate our most common wild flowers. Click here
June 1: Michael Chriss–"Tales Out of School: Memoirs from My Life, Part II"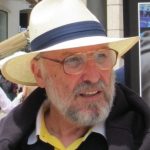 In this delightful and poignant collection of memories, AV resident and popular ASA lecturer, Michael Chriss, looks back through eighty-six years of interesting and thoughtful life. Michael Chriss was Professor of Astronomy and Humanities at the College of San Mateo. (CA) and its planetary Director. He is a student of astronomy as well as the history of art and science. Click here
May 4: Stephanie Neuman "We Are What We Eat Especially As We Age"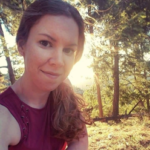 Eat. Move, and Live. . .Better. Stephanie Neuman, a certified personal trainer and corrective exercise specialist moved to Tucson to study at Dr. Andrew Weil's Institute for Holistic Practitioners.  She discusses easy practical ways to implement eating in an individuals's lifestyle to support good health, boost energy, and find balance in the world of food as well as what to watch for, avoid, and limit to feel one's best and increase quality of life.Click here
March 28. Rosemary Brown & Sharon Scott: "Inside Views: Running a Bed & Breakfast"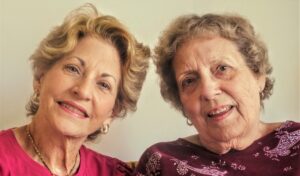 If you ever wondered what goes on behind the scenes at a Bed & Breakfast, now is the time to find out from longtime B&B owners, Rosemary Brown and Sharon Scott, both recently retired innkeepers.They share details about how they got started and why they love the business,  One was in a Victorian farmhouse in upstate New York, and the other territorial southwestern in Tucson. Many topics are described in this business that both owners loved. Click
March 23. Nancy Fitzgerald: "A Gathering of Poets"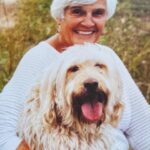 Nancy Fitzgerald, Academy Village's resident poet, read from her own work, talks a little about her teaching and writing. She then hosts members of her 2022 poetry class, all of whom are Village residents, and each of whom reads a poem of his or her own, created in Nancy's class. Click here
March 16. Manel Esteban: "An Incredible Journey–From a Barcelona Eighth Grade Drop-Out to an American University Presidency"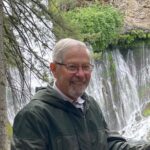 Academy Village resident., Dr. Manel Esteban reads from his autobiography, "An Incredible Journey–From a Barcelona Eighth Grade Drop-Out to an American University Presidency" (2021). This extraordinary autobiography takes readers across 4 countries as one young immigrant navigates through continual change on his road to success and contentment to become the President of California State University, Chico. Click here
Gary Fenstermacher: "Envisioning a Different Way to Retire–The First Quarter Century of Academy Village"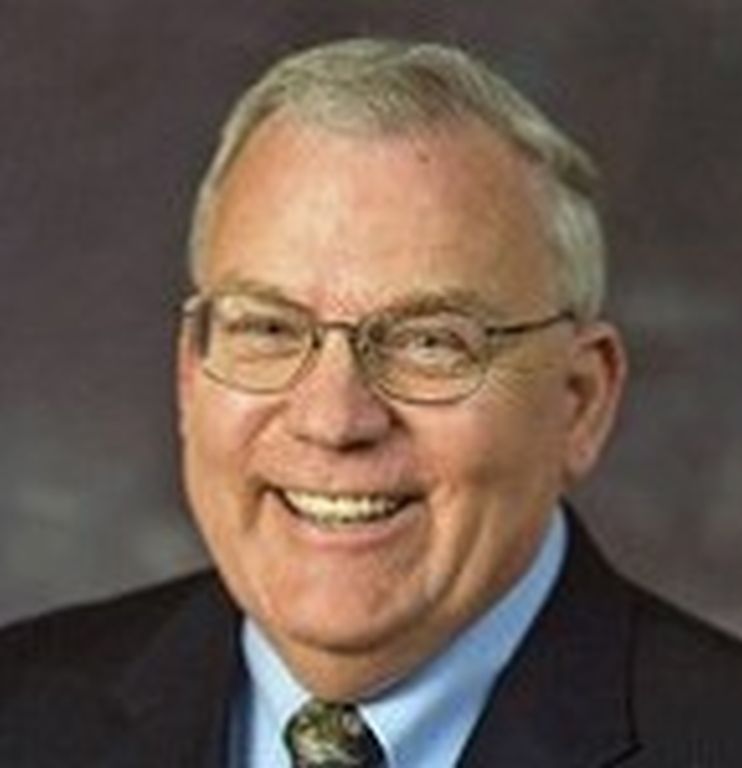 Gary Fenstermacher, emeritus professor at the University of Michigan, has lived in Academy Village for 15 years. He examines Henry Koffler's founding vision for Academy Village, the five years of planning that preceded the first home in the Village, and the two decades since. Fenstermacher considers events in the early 2,000's that altered Koffler's vision, sometimes for the better and sometimes not. Click here
Feb. 2. Nancy Fitzgerald & Connie Wanek: "Two Sisters in Poetry"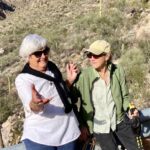 Our Academy Village Poet in Residence, Nancy Fitzgerald, and award-winning poet Connie Wanek, present a duo reading, with conversation in between. Nancy has published three chapbooks of poetry, has work in many anthologies, and was featured on Garrison Keillor's "Writer's Almanac".  Connie has published 4 collections of poetry, and has won many awards in poetry. Click here
Dec.13. Tom Travis and Norm Scott: "Sustainability in the Village: Exploration of Alternatives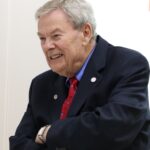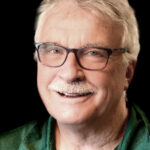 Tom Travis is the President of the Arizona Senior Academy and Chair of the AV Strategic Planning Committee.  He collaborated with Norm Scott, Chair of the AV Sustainability Committee to develop a section of the Strategic Plan on the future of Sustainability in Academy Village. This report posits three possible scenarios for the Village:  "business as Usual", Higher levels of Sustainable Practices and Systems, and "program Development". The report by Tom and Norm is followed by a discussion with the audience and small break-out groups. Click here
Nov 17. Richard Nisbett: "The Geography of Thought"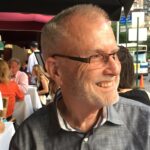 Richard Nisbett, Distinguished University Professor Emeritus, University of Michigan, explored the differences between the ways Asians and Westerners conceptualize the world based on their cultural background in his book "The Geography of Thought". He found the differences to be large and profound. For example, Westerners are analytic, and focus on a central object. East Asians emphasize objects in relation to their context. He discusses these differences in his lecture, and why understanding these differences is important in relating to our counterparts in Asia. Click here
Nov. 15. Norman Scott: "The Future of Food: From 'Conventional' agriculture to Emerging Controlled Indoor Systems"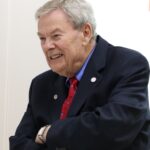 Norman Scott, Professor Emeritus of the Dept. of Biological & Environmental Engineering, Cornell University and Village resident, asks the question: "How will food be produced sustainably for the expected global population growth to 9.5 billion people by 2050"? He describes the evolution from traditional. soil-based systems to biologically-based indoor systems largely independent of soil. Click here
Oct. 24.  Jeanne Missey Osgood:"Dwell in Possibility: More Puppet Play with Emily Dickinson"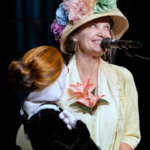 Following up on her enchanting ASA Jan., 2020 Puppet Arts presentation, resident Missey Osgood brings the spirit and poetry of Emily Dickinson through puppet performance, enriched with her own informed commentary on puppet artistry and its cultural significance. She asks the audience to suspend disbelief and "dwell in possibility" of what it means to "come alive". Click here
September 1. "Michael Chriss: It's About Time"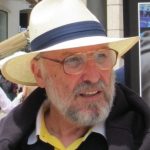 Michael Chriss, Astronomer, returned to the podium to lighten us about the history of keeping time. "The great cycles of time in the sky led to the start of astronomy. Chris follows the story of all those seconds, days, months, and years, and the measurement of time over the eons, from the dog days of summers to the leap seconds of today. Always provocative and entertaining, Chriss takes us time-traveling. Click Here
April 28. Nancy Fitzgerald: "Thank God for Poets"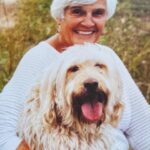 April is National Poetry Month.  Nancy Fitzgerald, poet, instructor of poetry, and now poetry editor of the weekly Village News, addresses the age-old question, "What is a poem, particularly if it doesn't rhyme?" She discusses several of the poems recently chosen for the newsletter, looking carefully at verbal elements–such as imagery, diction, manipulation of lines, and metaphor–in relation to content. Click here
April 19. Moderator–Lucy Wilson: "A Community Garden at the Academy Village?
The AV Sustainability Committee convened a panel of experts on community Gardens to provide information to Academy Villagers about the possibility of creating a Community Garden in Academy Village. The panelists are Jerome West, a volunteer docent for Mission Gardens; Bob Small, a Community Garden Liaison at Civano Board, and Melody Peters, Coordinator for Rincon Heights Community Garden. Click here
Feb 6. Dan Angelo: "Creating the Perfect Picture: Basic Photo Editing in Windows 10"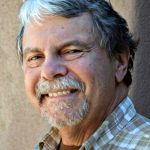 Dan Angelo, President of the Arizona Senior Academy, presents a unique webinar on editing photos on Windows 10.  He covers the topics of Light, Color Density, Clarity, Cropping and Saving.  These editing tools are presented on this webinar by showing exactly what one must do to develop a remarkable photo. Click here
Jan. 18, 2021; Neil Kochenour, "What Can We Learn from Other Countries about Health Care?"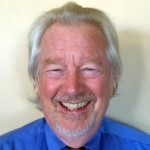 Dr. Neil Kochenour received an MD in Obstetrics and Gynecology from Cornell University.  His last position before retiring was Division Chief of the Maternal Fetal Department at the University of Utah. He has been studying the differences between Health Care Systems in this and other countries, and why certain aspects (such as cost) better in some countries than others. He compares a number of metrics from many countries and then discusses what lessons can be applied to the U.S. health system. Click here
Jan. 4; Marilyn Skinner: "Nero and the Great Fire of 64 CE: Current Views of Catastrophe"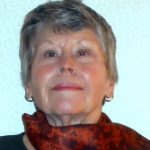 "Nero Fiddled While Rome Burned". Did this really happen? Historians are now reconsidering Nero and coming to surprising conclusions about his abilities as an emperor. D. Marilyn Skinner, a professor Emerita at the University of Arizona, reviews new research on the Nero's reign, focussing on the most horrific event of his term as Emperor. Click here
Dec. 23; Marcia Neugebauer: "What's Up in Deep Space?"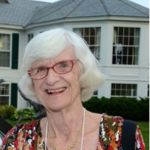 There are thousands of Active spacecraft orbiting the Earth, but not very many elsewhere in the solar system. In this talk Marcia Neugebauer brings watchers up-to-date on what is currently happening in deep space. She describes some of the many spacecrafts, where they are, and what type of information they are capturing about various planets and astroids. Click here