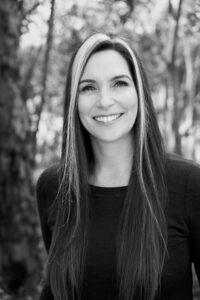 Rebecca Senf, Chief Curator at the Center for Creative Photography, UA
Monday, January 30, 2023,
3:30-4:30 pm, 
ASA Koffler Great Room and Zoom
Dr. Rebecca Senf, Chief Curator at the Center for Creative Photography, was enthusiastically received in her lectures on Ansel Adams and Becky Schneider at ASA in 2022. She brings joy and fascination to her talks. As she says, she works every day among an amazing collection of over 100,000 photographs. In the new year Becky will present a duo of talks in the ongoing ASA Series, "The Art of Photography."  Her talks follow up an ASA tour of the CCP exhibit, "Why Color?" curated by Meg Jackson Fox.
In the January 30 lecture, "Aesthetic Factors in Making a Photograph," Becky will outline the parameters photographers work within to create expressive images. Specific photographic images will be used to define terms and discuss aspects like framing, point of view, shutter speed, depth of field, materials and process, and composition. This talk will use examples from Ansel Adams, Helen Levitt, Barbara Bosworth, Joan Liftin, and Richard Avedon.
The February 6 session, entitled "Photographers and Artistic Style" will look at a range of photographers from the Center for Creative Photography's holdings with respect to how they use aesthetic factors to create a distinctive style and expressive artworks. Here Becky will feature Ansel Adams, W. Eugene Smith, Roy DeCarava, Linda Connor, Louise Dahl-Wolfe, and Stephen Marc.
Rebecca Senf earned her BA in Art History from the University of Arizona; her MA and PhD were awarded by Boston University. In 2012, her book, Reconstructing the View: The Grand Canyon Photographs of Mark Klett and Byron Wolfe, was released by the University of California Press, followed by To Be Thirteen, showcasing the hybrid photography and videos of Betsy Schneider, published in 2017 by Radius Press and Phoenix Art Museum. Senf is an Ansel Adams scholar, and in 2020 published a book on Ansel Adams's early years, Making a Photographer, co-published by the CCP and Yale University Press.
Compiled by Maria Dobozy, ASA Volunteer
You can connect to Zoom either by using the following URL:https://us06web.zoom.us/j/95456511620?pwd=OC9GcnJRNmJpMTdXdXFhaUpCUkx4QT09  or by opening a browser to zoom.com/join and typing in Meeting ID: 954 5651 1620 and Passcode: 85747